Golden Rules for Booking a Plus-One Escort!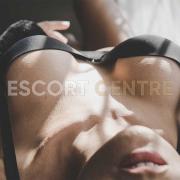 Got a wedding to attend but no date? No worries, Yorkshire's VIP escorts are here to help! With years of service and loads of experience in professional dating, Yorkshire's finest escorts make sublime plus-one dates for any occasion.
Discreet, entertaining and super-friendly and open-minded, here is how to spend the ultimate plus-one date with any of Yorkshire's babes!
1. Choose Wisely and Accordingly
To make the right impression on your event or celebration, you have to show up with the right escort. Although all escorts offer plus-one services, some can be more fitting than others- age-wise, performance-wise and service-wise. If you cannot decide which Yorkshire escort would be the best fit for your upcoming celebration, our agency is happy to help you make a choice!
2. Communicate Your Expectations
The first thing you should discuss with your escort or Yorkshire VIP is your expectations for the evening. Let your escort date know whether you will be attending a formal event or less formal one, and what the event will be about. As in all things, in escort dating, too, preparation is key. Therefore, ensure you give your date all information and details ahead of time. 
3. Dress the Part
Booking an escort as a plus-one date means you should dapper-up the looks and clean up for the night. Whether a black-tie event or a birthday party, a plus-one date with your escort is the perfect occasion to look and feel your best- so take it!
4. Discretion First
The same way you are expecting your escort to be discrete and private, she expects the same from you. Humble-bragging to your friends about your date is never a good idea, as it points to poor manners and exposes your personal life as well. Be kind to your escort, keep things fun and chatty, and most importantly, keep your little arrangement low-key.
5. Don't End It There
Sometimes, clients will only book a plus-one date, and although that is quite alright, it just doesn't sum up the entire experience. A high-class escort experience usually involves spending the night together or spending some alone time with your escort. In other words, if you want to end the night on a brilliant and sexier note, ask your escort to join you for a sultry after-party at your home or hotel room.
6. A Tip is Still a Tip
Plus-one date or otherwise, forgetting to tip at the end of your escort date is a big no-no. Especially if you spent a fabulous date with your escort, tipping well is a necessary gesture and a much-appreciated token of your appreciation.
For more weekly blog vist the weekly blog at Escort Centre.