How to Compose the Perfect Escort Review?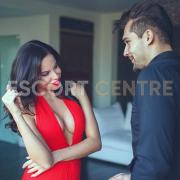 As important as escort dating is to you, it is equally important that you praise your escort with a great review. Now, many clients don't enjoy having to write reviews, whether because of laziness or because they are unsure of what to write.
Well, to escorts, positive client reviews mean the world and open the doors to a more improved service and even more enjoyment.
To help you showcase your escort in the best light possible, here are a few tips on writing the ideal feedback for her.
Take It Online
Most escort reviews are written directly on the agency online page where your escort is listed. As most clients rely on reading escort reviews from other clients, you can understand the importance of great feedback.
Appearance
Get into details, or don't- but your escort review should mention the specifics of your escorts physical appearance. Namely, what clients want to know if your chosen escort looked the same as in the gallery photos. So, you can go into depth regarding what your escort looked like, and praise the way she interacts with her body or dresses up.
Distinctive Skills
Is your escort particularly skilled in a certain area? If so, make sure you mention it in the review. Whether she provides erotic massages or has a keen way of flirting- make it known. Was your escort attentive enough or prepare a surprise for you? Whatever it is you enjoyed, other clients want to know it, too.
Honest Sexual Experience
Now, explaining sexual experiences can be tricky, especially since it leaves room for explicit language. As a client, you want to praise your escorts lovemaking skills. At the same time, you want to be careful with your choice of words and avoid coming off as vulgar. Be kind, be sassy, be sexy-yet moderate!
Spill the Beans
Did your escort come on time? Did she smell nice and used a mint? Did she ask to take a shower after your little party? These details matter a lot to clients as they give a clearer picture of what the escort is like. Aside from physical traits, ensure you also mention if your escort was kind, respectful, and skilled professional dating as well as the game of seduction.
Talk About Flexibility
Last but not least, when recommending an escort through a review, emphasize how flexible she is. Did she agree to meet you in the odd hours of the night? Was she willing to travel for a week with you? All these details are crucial in understanding just how good of a job your escort did- so don't spare sweet talk and as always, use your review to thank her for the service.
Source: https://www.escortrankings.uk/escort-advice/how-should-you-review-an-escort