Escort Dating: 5 Key Tips for Your Very First Booking!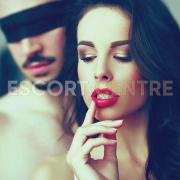 Booking an escort for the first time can be both a thrilling and stressful experience and for clients. In any case, dating an escort professionally is a wonderful way to enjoy a quality female company in a casual arrangement tailored to your requests.
Nevertheless, if you are hoping to spend a superb date with a raunchy escort, you need to be properly introduced to the rules that make escort dating work.
To get you properly comfortable and geared up for your next escort date, here are 5 helpful tips to keep in mind
1. Research First
The first thing to think about when booking an escort is the type of date you want to have. If you want to spend an hour or two with your escort, you might want to choose a great dinner date or a leisure activity.
On the other hand, if you are in for a more intimate arrangement, you can always book a travel date and overnight stay or a private outcall at your home/hotel room. Finally, if you are up for a hot adventure, consider booking a two-girl experience, the Girlfriend Experience or even couple's escorts.
2. Give Bonding Time
Booking an escort date doesn't magically create chemistry between you two so you'll have to let the bond to develop naturally. To do that, consider booking several dates with the same escort or at least start with a dinner date, which will give you enough room to get to know and ultimately, begin to really like one another.
3. Know Your Slangs
Escorts have their own professional slang which usually revolves around the services they use. For clients, it is very important to know escort slang so you can be certain of the services you choose. Aside from the internet and doing your own research, you can also contact your escort agency for any assistance with the terminology used to describe certain services.
4. Keep Your Discretion Discrete
There is no other way of putting it, really. Discretion and privacy during your escort date are staples of a successful booking. Escorts are very private about their lives but more than that, they ensure that all clients who date them enjoy a great discretion as well. And while you might want to brag about your sexy escapades, some experiences are better left for your eyes and ears only.
5. Ask before Leaving a Review
Typically, escorts receive client reviews on regular basis, but not every escort enjoys the way certain reviews are done. If you had a great time with your professional date and want to praise her skills online, feel free to ask whether she would want your review and the details she wouldn't mind being mentioned.
Source: https://www.escortdirectory.com/blog/a-first-timer-s-guide-to-dating-an-escort-rules-to-follow-283/
Beat Your Boredom BY Visit Our Weekly Blog For News, Tips & Advise!